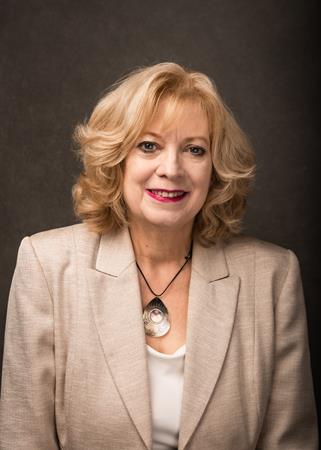 ABOUT
CINDY BERTRAM
Cindy Bertram is an author, speaker, diverse writer, content creator, marketer, storyteller and public relations expert, known as a genuine connector who builds ongoing relationships. Her 20+ years of professional experience includes different industries - cruise, travel and publishing.
From marketing, communications, content creation, storytelling and branding across different media platforms, Cindy assists people and their companies, so they are not "hidden gems." And she helps them bring their real stories to life.
A nationally published writer and author herself, Cindy continues to contribute articles to diverse online and print publications, where she's also become known as a travel expert. She has also contributed chapter sections in three different PR NEWS' Guidebooks. She brings her expertise to life in new ways, helping companies, business owners and their teams take their recognition to new levels. Having a high creative edge works well with her business savvy and MBA from Loyola University Chicago.
An advocate of video marketing, Cindy has also grown her expertise in this area. Beyond creating videos herself, she provides assistance with strategic planning, themes, stories, and content. The public speaking arena is another area where she brings value because she has spoken at different conferences and done presentations. Cindy was the opening speaker for the PR NEWS Writers Boot Camp.
Cindy has also been doing guest speaking as an invited guest on different radio and television shows throughout the country. Bringing her wealth of experience combines well with her successfully working with top level executives, assisting them with interviewing and speaking preparation for conferences and press briefings.
Showcasing what makes a company, their people and products stand out is what she is passionate about, along with helping create that positive impact. Richard Sasso, Chairman, MSC Cruises (USA), shared more about Cindy and said, "Cindy has been an example for all, men and women alike, as a gifted professional who never hesitates to give a helping hand. Her short story, 'A Cruise and a Promise,' published in Chicken Soup for the Traveler's Soul (2002), is one."
Also a book author, Cindy's first book, How Six Women Executives Steer the Cruise Industry Today was published in November 2018. And her latest book, Message from the Dog…Learning from Great Humans, available on Amazon, focuses on great well-known nationally recognized leaders, ones she has interacted with personally, along with helping them enhance their businesses through positive coverage.
These are areas Cindy Bertram can assist you with. If you're interested, let's schedule a call.

MY BOOKS
Message from the Dog…Learning from Great Humans
Message from the Dog...Learning from Great Humans, written by Cindy Bertram and Miss Zooey, Cindy's puppy niece, provides inspiration via true stories from extraordinary human beings. And we need that now more than ever. As the world evolves into more of a digital one, there is a lack of real human communication at times – talking in person, face to face. People are still the key to success in today's world and sharing stories about some of these wonderful ``humans`` is a way to learn more of their traits, as well as how we can implement those in our lives today.
Want to learn more about how Captain Kate McCue actually became the first American woman Captain for Celebrity Cruises®, well-known cruise line? Or how Herb Kelleher, Co-Founder, and past Chairman of Southwest Airlines Co. actually mapped out an idea (on a napkin) to create and start Southwest Airlines Co. with a co-founder, which has become one of the most successful airlines today? Another is Rudi Schreiner, President and Co-Founder of AmaWaterways™, who is fondly known as the "Godfather of River Cruising." Richard Sasso, Chairman of MSC Cruises® USA, is one more, who has more than 30+ years leading and successfully growing different cruise lines even during turbulent times. And Sister Jean Dolores Schmidt, Chaplain, Loyola Ramblers Basketball team, became a national inspiration in her role when the team made it into the NCAA Final Four in 2018, as well as when the Loyola Ramblers were in the Sweet Sixteen 2021. These a few of the humans included in Message from the Dog…Learning from Great Humans. What truly makes a positive difference in the world today is that very much needed human touch and learning from inspiring leaders, true humans!
Message from the Dog…Learning from Great Humans is available for purchase on Amazon, paperback and Ebook.
PURCHASE NOW!
HOW SIX WOMEN EXECUTIVES STEER THE CRUISE INDUSTRY TODAY
The fast-paced growth of the cruise industry, from ocean to river cruising, continues to evolve. But one surprising fact? There are an increasing number of women executives in top positions at these different cruise lines. In her book, How Six Women Executives Steer the Cruise Industry Today, Cindy Bertram shares the stories of these women executives.
Bertram says, "As you know, we have terrific leaders in the cruise industry, both men and women alike. But what is a bit more unusual? We have numerous women executives, and that's something you don't see in other industries." She explains more and says, "In my book I shared the stories of six different women executives – Ellen Bettridge, Christine Duffy, Kristin Karst, Diane Moore, Edie Rodriguez and Jan Swartz."
How they got into the cruise industry and moved up in their careers, along with successfully balancing out their personal family lives while successfully running a cruise line are key things Bertram covers. Bertram details the inspiring stories of Diane Moore, President, Paul Gauguin Cruises; Ellen Bettridge, President & CEO of Uniworld Boutique River Cruise Collection®; Edie Rodriguez, Americas Brand Chairman and Corporate Special Advisor, PONANT; Jan Swartz, Group President, Princess Cruises® and Carnival Australia; Kristin Karst, Executive Vice President and Co-Owner, AmaWaterways™; and Christine Duffy, President of Carnival Cruise Line®.
How Six Women Executives Steer the Cruise Industry Today by Cindy Bertram and published November 2018 is available on Amazon.
PURCHASE NOW!
Qsine restaurant on Celebrity Summit
Tortola Port Area (Crystal Serenity)
A view while in the Caribbean
TESTIMONIALS
Cindy is an ace writer who's always coming up with unique angles for cruise market coverage in Leisure Group Travel. On the ball and quick with ideas, she's helped us pioneer dedicated cruise editorial for the group market and has become a trusted partner over the past decade.
Jeff Gayduk - President, Premier Travel Media
Cindy took the time to sit down with me to brainstorm how I could integrate a number of marketing strategies successfully in my business. The ideas that came out of that conversation helped me craft a marketing and business generation plan that has grown my business to higher levels. Cindy is a creative mastermind and a generous supporter of her clients as well. I am tremendously indebted to her for the support she provided to me as I worked to launch my business endeavor off the ground.
Christine McConnell, PhD student, MBA, MSML